By Nikki Pepper on April 30th, 2019
May 1st is a special day in the Link4Growth calendar. It commemorates the anniversary of the organisation becoming an Association. You can read about the story so far here.
On this second anniversary, the Link4Growth operations team wanted to do something special. Something that would be in keeping with the organisation's ethics, values and principles.
With so much concern at the moment about climate change and our thoughts to all life in present and future generations, we decided that we would plant an Oak tree with the National Forest.
Actually, we bought two so that there is a tree going into the ground for each association anniversary. Two years old so two trees.
As each year passes we shall commit to contribute to the forest which is intended to grow to cover 200 square miles in the heart of England. Within the forest will be oak, lime, hazel, silver birch, rowan and wild cherry so our trees will be growing in a diverse living community and playing it's own small part breathing oxygen into our air.
There is also perhaps some poetry in that the image that we use for the 'Friends of Link4Growth' page and our '7 ethics and principles' is indeed of a tree with the principles at root level and perhaps all those that participate make up the leaves? You might explore this imagery a little more in this previous blog post… What do you see in the picture below?
If you would like to find out more about the National Forest and how you might like to support this initiative further, please visit their website www.nationalforest.org
In the words of the wise… the best day to plant a tree is today… the next best day is… tomorrow!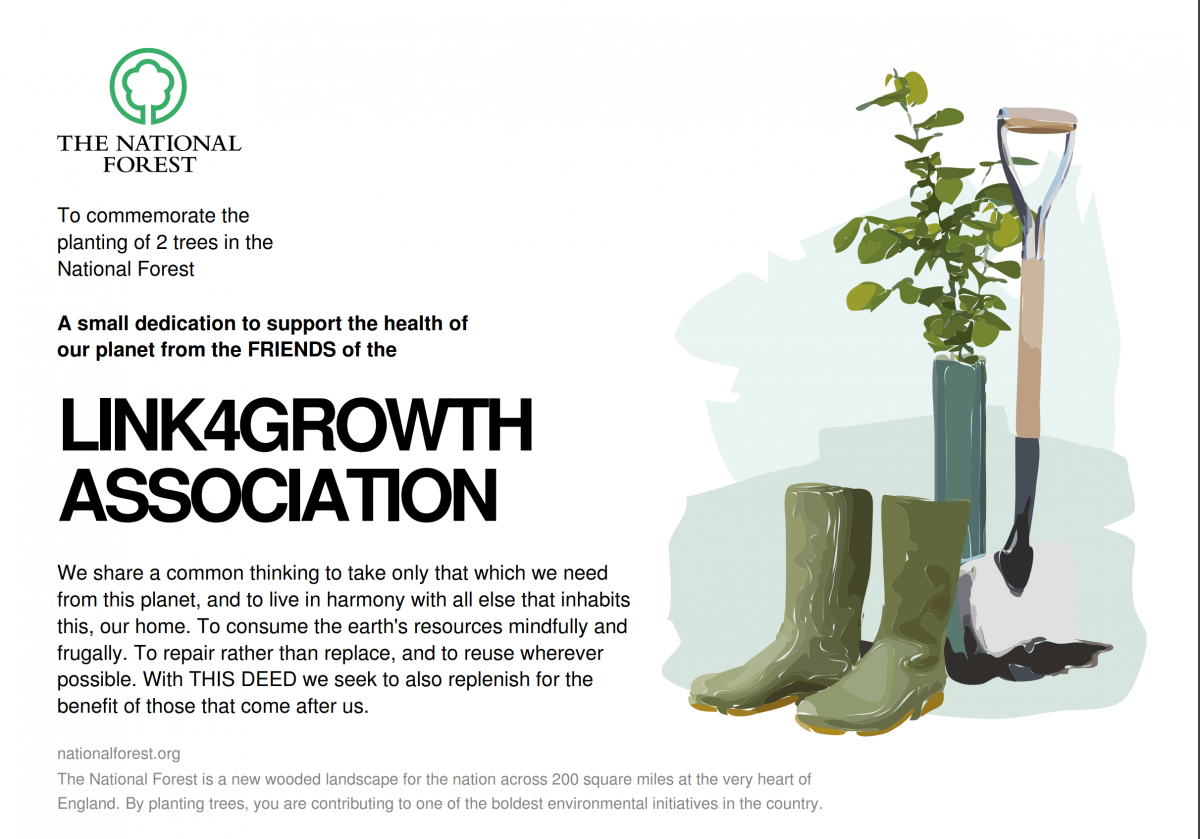 Nikki stepped up to start her first Link4Growth event back in spring 2012 and from the start, took a very keen interest in systems and processes. A quick learner, Nikki soon took on the role of District Leader for Cambridgeshire and additionally took the role on as National Network Support from 2014.
Nikki Pepper