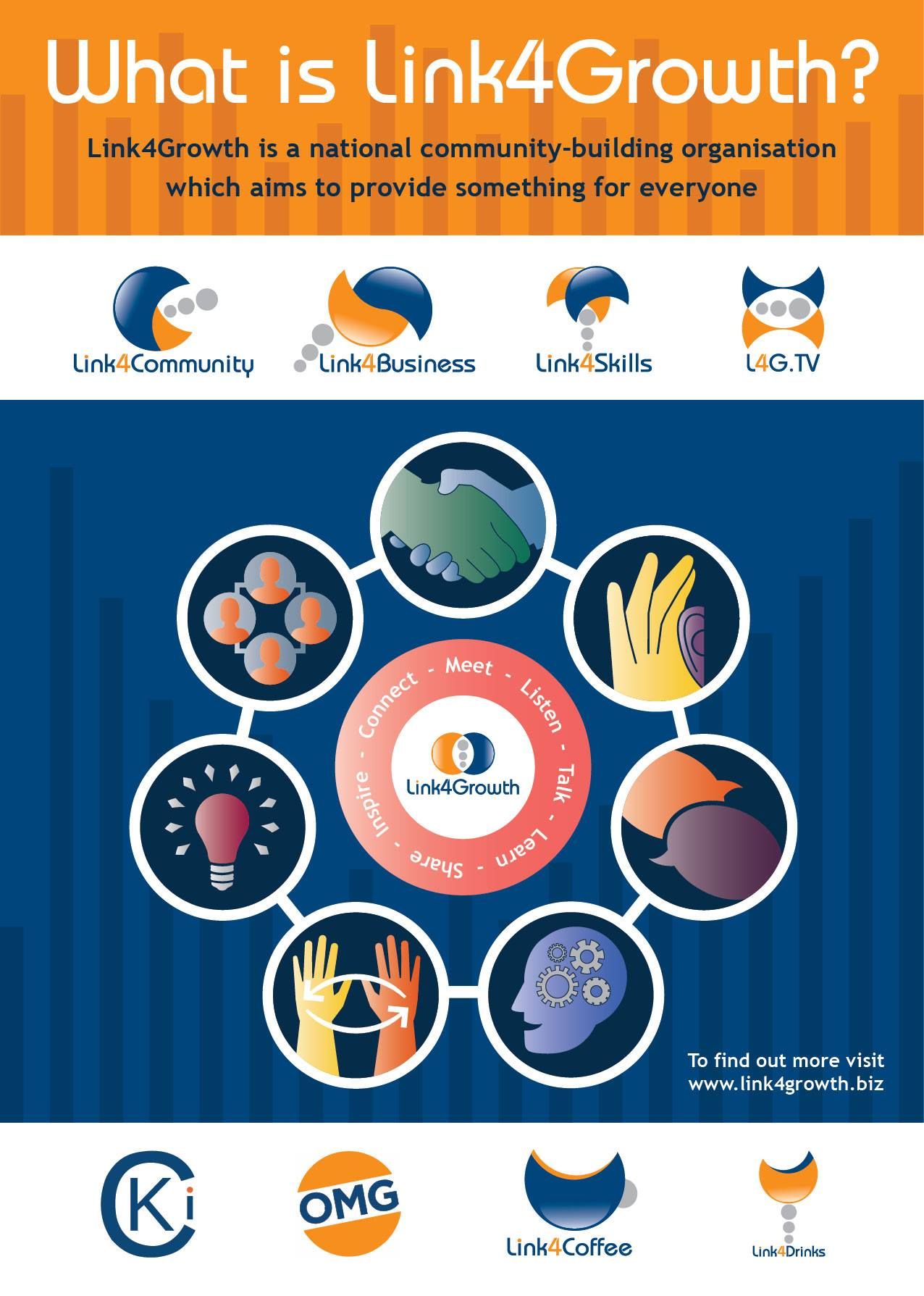 The Link4Growth Association is an autonomous organisation that provides a loose inclusive framework for people to come together and have conversations. Everything starts with a conversation. Through talking, discussing, understanding, and taking action we can co-create the future we would want for ourselves, our families and our friends... and of course the communities we live in.
Link4growth is a not for profit association, neither a business nor a charity, and funded solely by the subscriptions of its members; who also own the organisation. Those who pass the landmark of 14 consecutive months of continuous membership (Associate members) can also 'request' to join the "Association Leadership" community, and be actively involved in the organisation's future plans.
Link4Growth is very light touch and it exists simply to support people coming together in different ways decided by the members. The real magic of course happens because people connect, talk about things that interest them, and then often, take action together.
Members are encouraged to pursue the 7 principles of Link4Growth, adopt the behavioural guidelines, and uphold the values of the Association. These help to establish a sustainable, solid foundation that underpins a new kind of future that we are co-creating together.